Synch Unmanaged Namespaces
Use the Synchronize Unmanaged Namespaces feature to manage namespaces and resources, that were previously deployed on another platform, in Nirmata. This features allows you to synchronize all of the resources in a namespace in Nirmata.
To view namespaces and resources, open the cluster panel. From the panel, view the namespace and the associated application run name.
Click the Sync icon to synchronize the namespace into Nirmata.

Enter the Environment information and then choose an Application Run Name. By default, the Application Run Name is the name of the cluster but this can be modified.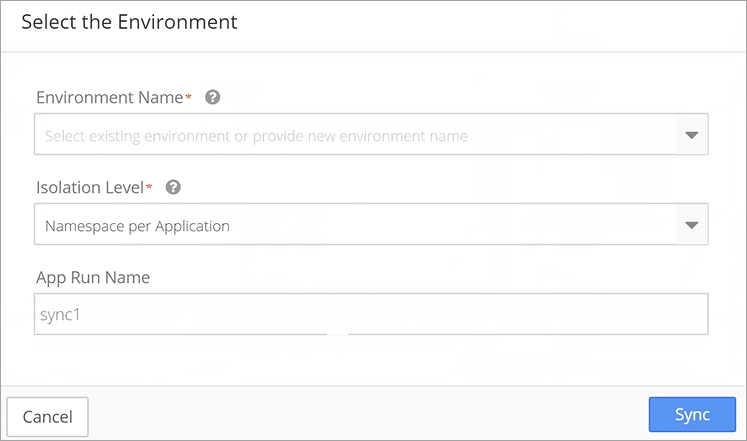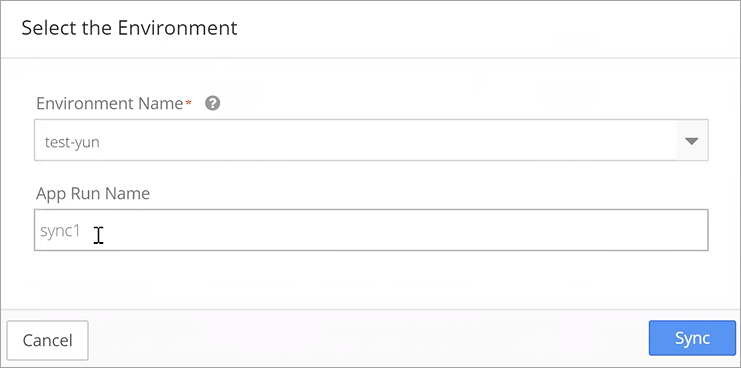 After synching the namespaces, the Environment Workloads shows the change.

The synchronization is also shown in the System Tasks. The namespace is synchronized and grouped as an application.

Namespace can be synchronized to a new Environment simply be creating a new Environment, selecting the isolation level and then synchronizing the namespaces in the new Environment.